AAA: Amigos and ABC4All
Madrona Marsh Challenge
Madrona Marsh Challenge Saturday 1/26/13 9 a.m. Torrance for Raising funds for Amigos Hospice so clients do not have to die alone.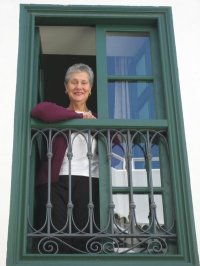 Whether you can join us or not, we are ready to begin the weekly - every Saturday morning - Madrona Marsh Challenge!
Here is the "Team Dream:"
A dream Amigos Sin Barreras/Friends Without Barriers Founder Alma has
Spending 20 years while so many of her dear Clients leave the world dying alone.
A Hospice she will build, her dream now a Team Dream
With all concerned matching her soul's wish so the caring love she holds
Will embrace all basking in her midst:
A place to rest weary bones Alma will create,
So all within are adorned by and benefit from her Love that conquers and clears away any teary mist.
Rest easy, dear client, at Alma's Hospice that is Home, one where you will be comforted till you breathe no more.
Thanks to everyone who comes out and participates now and into the future so that when the Amigos Hospice opens, we will, together, march from Madrona Marsh to the new Hospice in Redondo Beach! CLICK! DONATE HERE
HERE'S THE RESULTS OF THE FIRST MMC!
Presidential Inaugural Committee 2013 | National Day of Service: host report
Event host first name:*
Burton
Event host last name:*
Danet
The number of events:*
once a week
The number of volunteers/attendees who turned out:* 19
The number of pledges:*
we will be doing this once a week on Saturdays
The number of hours pledged:*
1 hour a week
What was the outcome of your project? (Ex: Volunteers built two houses).*
We had a great group walking around the Madrona Marsh 1.25 miles, including 4 young children, one of whom, the youngest, led the walk!
What was your favorite part about the Day of Service? (Ex: Many high schoolers participated in their first service project.*
We were met by Channel 7 ABC7-TV from Los Angeles who interviewed us at some length and some of the footage showed up on the local news!
How do you think we can work to ensure that volunteers keep their community service pledges?
Email reminders for the weekly Madrona Marsh Challenge
Comments/questions/concerns:
This was a remarkable event supporting Amigos Sin Barreras / Friends Without Barriers http://amigosonline.org and the dream to open a hospice so clients do not have to die alone. Dream is to march from Madrona Marsh to the new hospice in Redondo Beach. Founder Alma Martinez will participate!
Citation
Danet, B. (2013). Madrona Marsh Challenge. Retrieved from http://hitm.abc4all.net/view/article/51cbf9907896bb431f6bb468